Brick Fences Hawthorn | Best Fence Builders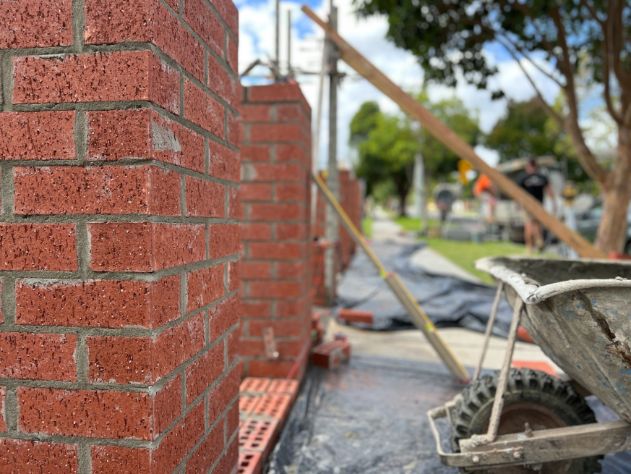 Hawthorn is a suburb located in the eastern part of Melbourne, Australia. It is known for its tree-lined streets, Victorian-era architecture, and vibrant shopping and dining scene. The suburb is home to several prestigious schools, including Scotch College and Methodist Ladies' College. The suburb is also well-connected to the rest of Melbourne, with several train and tram lines passing through it.
If you reside in Hawthorn and need an experienced brick fence installer, you've come to the right provider. Bayside Brick Fences is Melbourne's best brick and block fence installation company. Our team of builders knows how to set up long-lasting brick fences.
Contact us today to learn more.
Importance of Brick Fences
You can rely on Bayside Brick Fences to install the brick fence and block retaining walls you need for your property. We are committed to delivering the best quality structures for your home or commercial space.
Here are the main benefits of installing brick fences today:
You can get the perfect combination of aesthetics, privacy, and security when you install a brick fence with the help of an expert like us. We offer a range of colours, styles, and sizes designed to meet your unique needs. Let us help you develop your property by adding quality brick fencing.
Take advantage of our excellent brick fences and block retaining walls. Our team knows how to use the best materials and equipment when working on our projects. Combined with their expertise, you can expect brick fencing that isn't only durable and visually appealing.
Complete Installations on Schedule
Our team takes pride in delivering quality solutions and prompt services. We work closely with each client to ensure we can complete their projects on time and within their desired budget. We also want them to be fully satisfied with the results once we're done with the work.
Better Property Aesthetics
We can help elevate the appearance of your property by installing brick and block fences. We specialise in designing fences that aren't only structurally sound, functional, and appealing. We coordinate effectively with all of our clients so that we can meet their unique needs.
Other Brick Fence Solutions We Offer
When it comes to brick fencing, Bayside Brick Fences has the team for you. The good news is that we are also experts in bricklaying. This means we can provide various other solutions related to this field.
We offer services such as the following:
Underground conduit installation

Electric gate installation

Steel fencing

Intercom installation

Rendering

Letterbox installation
Whether you need brick fences in Kew, Hawthorn, or Richmond, our company is here to make your concept a reality. Get in touch with us today to schedule an appointment.