Brick Fences Mordialloc | Expert Bricklayers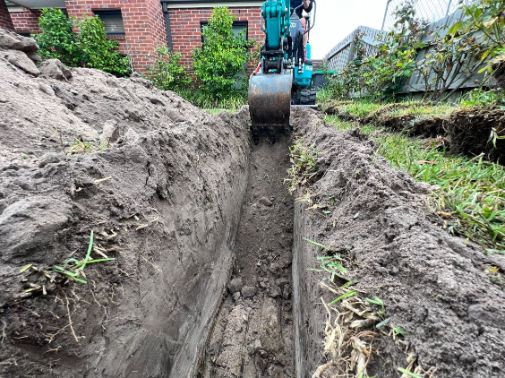 Mordialloc is a suburb situated just southeast of Melbourne, about 24 kilometres from the central business district. It is bordered by the suburbs of Mentone, Parkdale, Aspendale, and Waterways. The place is known for having a set of beautiful parks, beaches, and recreational areas. The biggest attraction in Mordialloc is Mordialloc Pier, which offers awe-inspiring views of the bay as well as a fantastic spot for fishing.
Living in Mordialloc means that homeowners should maintain their properties to reflect their lively community. Installing a brick fence is one of the best ways to enhance the appearance and value of a home.
Bayside Brick Fences is a reputable brick fence installation company in Melbourne that provides high-quality services to the local area. Contact us today to schedule an appointment or request a complimentary quote for our brick fencing solutions.
Advantages of Brick Fencing
Installing brick fences is an ideal option for many homeowners. The following are the main advantages you can get if you choose to install brick fences on your property:
Brick fencing is renowned for its strength and resilience, thanks to its high-quality construction materials. It can withstand harsh weather conditions, such as heavy rain, strong winds, and hailstorms.
Increased Privacy and Security
Homeowners prioritising security and privacy can benefit by installing brick fencing on their homes. The robust and reliable barrier can deter intruders and provide your family and property peace of mind.
Enhanced Property Appearance
You'll find that brick fencing is available in various textures, colours, and styles. These options make it an attractive addition to any property. Residents can also select a design that complements their existing architecture.
Brick fencing can reduce noise levels coming from outside the property that would otherwise cause a distraction to homeowners. This structure can provide you and your family with a quieter and more peaceful living environment.
Adds Value to the Property
Well-constructed and maintained brick fences in Edithvale can add value to a property and make it more appealing to potential buyers. It's an excellent investment for those seeking a long-lasting and worthwhile home improvement project.
Call an Experienced Brick Fence Installer Now
Bayside Brick Fences is dedicated to delivering superior brick fencing solutions to clients in Mordialloc. Our skilled team of experts can assist you in selecting the perfect design that fits your unique requirements and budget.
We take pride in our meticulous approach, reasonable pricing, and outstanding customer service. With our team, we are confident in our ability to surpass your expectations.
Contact us today, and let us help you install durable brick fences in Parkdale and Mordialloc that will endure for many years to come.